The 2021 RTP Achievement Awards Nomination, Deadline Extended to July 19!
The Coalition for Recreational Trails has extended the deadline for nominations for the 2021 RTP Achievement Awards to recognize outstanding trail projects funded by the national Recreational Trails Program.
photo credit: Claire Richardson, Nelson County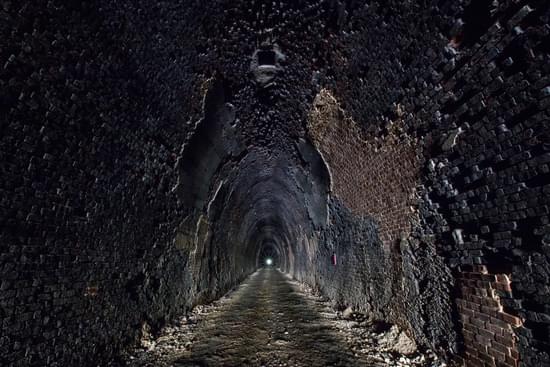 Dear Trail Enthusiast:
The Coalition for Recreational Trails (CRT) would like to thank the many organizations that have already nominated great RTP projects for the 2021 Tom Petri Annual Achievement Awards, recognizing outstanding trail projects funded by the Recreational Trails Program (RTP), administered jointly by the Federal Highway Administration and state trails programs. We are very excited by the diversity and quality of projects so far.

We have heard from many folks that their nominations have been delayed due to COVID-related issues. Therefore, to accommodate these issues, the CRT board has decided to extend the deadline for nominations to 5 pm Eastern Time on Monday, July 19. Please take this time to encourage any delayed nominations for great projects in your area.

Thank you for your nominations! We look forward to highlighting the projects you are bringing to our attention.
CRT plans to hold the awards ceremony in September 2021. The very successful 2020 awards program was virtual. CRT hopes to return to an in-person format in the future but is now anticipating a hybrid event for 2021, partly in-person and partly virtual. We will include virtual and pre-recorded video elements in the ceremony – even if we meet face-to-face! Special guests, including Members of Congress will once again be invited to participate in the celebration.
These awards are key to the Coalition's ongoing effort to build awareness and appreciation of RTP, which has greatly enhanced the quantity and quality of trail experiences available to the public since 1991 and has made possible over 30,000 projects and programs.
For more information on CRT visit www.rectrails.org.
Award winners will be selected from projects nominated by public agencies, trail administrators or other project sponsors. Projects must be completed in order to receive an award. In addition, projects completed before 2012 are ineligible. Project award categories will include: construction and design; maintenance and rehabilitation; public-private partnerships and access to public lands; community linkage; education and communication; accessibility enhancement; multiple-use management and "corridor sharing"; use of youth conservation/service corps and community outreach; engaging public-sector partners; and enhancement of federal lands. In addition, CRT plans to recognize the nation's top state trails program and top state trails advisory board, again related to RTP efforts.
We invite you to nominate an outstanding project and to encourage the sponsor(s) of an excellent project in your state to submit a nomination as well. We are also again encouraging those making nominations to solicit support from Members of Congress – both U.S. Representatives and U.S. Senators – to build awareness of excellent RTP-funded projects and the RTP program itself.
The on-line nomination form, including any supporting materials and pictures, should be completed by 5 pm EST, July 19, 2021.
If you have any questions do not hesitate to contact the Coalition's Awards Committee Chairman Duane Taylor, Executive Director, National Off-Highway Vehicle Conservation Council, at [email protected].
This year's nominations process can be completed in entirety via the following online forms, or you can download a fillable PDF and email them to CRT leadership.

Nominate a Great RTP Project Now!
OR
Download a Fillable PDF Form and email to the CRT
---
Nominate a Great State Trails Program Now!
OR
Download a Fillable PDF Form and email to the CRT
---
Nominate a Great State Recreational Trails Advisory Committee Now!
OR
Download a Fillable PDF Form and email to the CRT
Winners should be notified no later than August 30, 2021.
Information on each winning project will be featured on the website of American Trails. In addition, it is important to note that photos and other materials included as part of the nominations are often used to highlight RTP projects in the Federal Highway Administration Annual Report, CRT's Facebook page, and in the online RTP Database image gallery. As a result, simply nominating your project may result in increased exposure for your project!

We hope you will join us in this important effort to recognize the significant contributions to trail-related recreation that the Recreational Trails Program is supporting all across the country.
Sincerely,
The Coalition for Recreational Trails